Welcome to Lilac Sugaring!
From our website you can...
Learn More about our shop and services
Find Frequently Asked Questions
Fill out required Forms
Purchase products and Lilac Sugaring Merch (under construction, coming soon!)
&
Contact Us with questions. 
At Lilac Sugaring we provide a variety of specialized personal services to help boost our clients' confidence in a comfortable, welcoming, and safe environment. With over 7 years of experience we specialize in Brazilian Sugaring, Threading, Lash Lifts, Airbrush Spray Tans (coming soon), and Vulva Care Skincare aka Vajacials! 
Don't know what a Vajacial is? Click here to learn more and then book your own (trust us, you'll want to try it!)
Why visit Lilac Sugaring? Are you looking for a fun, quirky, knowledgable, and trustworthy Esthetician? We are the shop for you!
At Lilac Sugaring, we strive to create a fun space where our clients and service providers can be unapologetically themselves. No need for unnecessary formalities or apologies for body hair, parts, or functions. All we ask from our clients is respect. Respect of our time by punctually arriving to appointments, respect of our cancellation policy by saving a credit card on file and making any changes to appointments AT LEAST 24hr prior to your appointment, and respect to our knowledge and experience by following aftercare and skincare instructions given by your service provider.
With our goal to offer the best client experience possible, we will also follow our own request. We will respect you, your time, your space, and your knowledge, just as we have asked the same. At Lilac Sugaring it is your body and we will never ask or expect anything that makes you uncomfortable or feel unsafe. We will always discuss procedure, pricing, and aftercare to ensure the service provider and client are on the same page. We will also always give our clients an opportunity to ask any questions they may have. We do have a business to run and policies to uphold, however we are human and just ask you communicate any concerns, issues, uncertainties, etc to us. We do our best to be as fair as possible for our clients and staff.   
We specialize in CONFIDENCE BOOSTING services!
Brazilian Sugaring
Facial Threading
Lash Lifts & Tints
Vajacials (Vulva Facials/Skincare)
Hyperpigmentation Lightening & Scar Treatments
Intimate Area Brightening
Anal Bleaching (term only, no bleach used)
---
SERVICES COMING SOON...
 Airbrush Spray Tans
---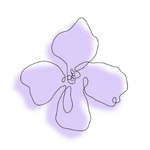 CANCELLATION POLICY
Please make sure to read & understand the policy before booking appointments...
At Lilac Sugaring, we understand that special circumstances are unavoidable and a cancellation may be necessary. If you find yourself unable to honor your appointment, we request AT LEAST 24HOUR NOTICE. All cancellations must be done online through LilacSugaring.com or Square, 24hr prior to your appointment start time. Cancellations through social media, email, or text will not be valid unless accepted by Jess (Owner). Clients who do not honor their appointments may be charged a cancellation fee as follows: Notice to cancel within 24hr of appointment will result in a 50% charge of the services scheduled. ZERO notice (No-show/no-call) will result in a 100% fee of the services scheduled. If there is not a valid credit card on file, you will receive an invoice regarding the fees being charged. You will not be welcome back at Lilac Sugaring until that invoice is paid in-full or the situation has been resolved by Jess (Owner). Out of respect for all of our clients, guests arriving more than 15 minutes late to their appointment may be asked to reschedule and may be expected to pay for the time they reserved. When possible, we will do our best to alter your services so that we can offer you an appointment upon your arrival, however, some services/situations do not have the ability to do so. Please plan accordingly to respect your service provider & avoid tardiness.
Studio Hours
Monday:          Closed
Tuesday:         12:00pm - 8:00pm
Wednesday:  10:00am - 6:00pm
Thursday:       12:00pm - 8:00pm
Friday:             10:00am - 6:00pm
Saturday:        10:00am - 6:00pm
Sunday:          Closed